Diversity and Inclusion at Sytner Group
At Sytner, we celebrate and are passionate about diversity and inclusion. We are proud of our Head Office being based in Leicester - Which is one of the most diverse cities in the UK.
We are committed to creating equitable environments where everyone is supported to be their best self. Our aim is to reflect our customers and communities we serve. We aim to be a business which upholds, shares and sets best practice within the sector and outside of it. We are dedicated to creating truly diverse environments, we were the first ever automotive retailer group to recruit a Head of Diversity and Inclusion.
Understanding the experiences of our colleagues is important so that we can see where we need to make improvements, and make sure we provide a supportive and inclusive working environment for everyone. As part of our strategy we actively listen to our colleagues and customers to ensure they feel values and supported.
Diversity and inclusion is key to our business success, this is reflected in our values which features 'diversity and inclusivity'. We want diversity and inclusion to be embedded in everything we do, from recruitment and talent to digital inclusion and accessible websites.
We understand that diversity and inclusion affects all areas of our business and society.
Supporting Local Communities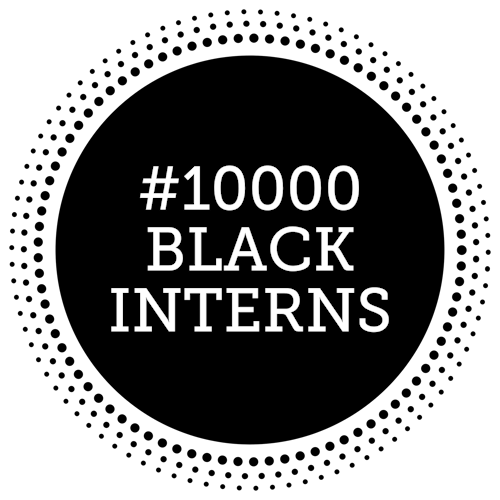 Our focus here is to better represent the communities we serve, our society is diverse and our aim is for our business to reflect our diverse communities.
We report on the diversity of our workforce internally.
We understand where our under-representations are and we joined the 10,000 Black Interns programme. More information can be found here.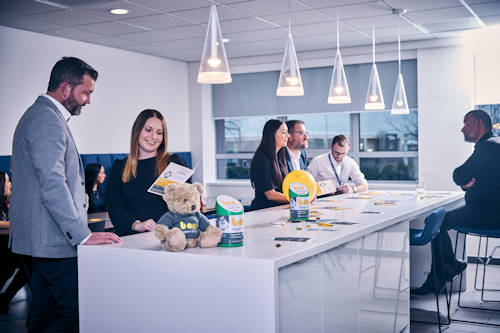 To ensure our colleagues feel valued and supported we have championed a variety of activity, some examples of this are below.
We have signed up to the Mental Health Charter, and have trained mental health first aiders. As part of our work with the Mental Health Charter, all colleagues now have access to a wellbeing app with mindfulness techniques, CBT activities and health and wellbeing discounts.
We work with and support BEN. BEN is the support service for people who work or have worked in the UK

automotive

industry
We have created colleague network groups and support colleagues creating additional groups where they see necessary. Our current network groups are listed below, the groups are run by colleagues and the activities they want to get involved with:
Sytner READ
Racial Equity and Diversity
Sytner GEN
Gender Equality Network
Queers & Allyship
Sexuality Network
The Enablers
Disability Network Group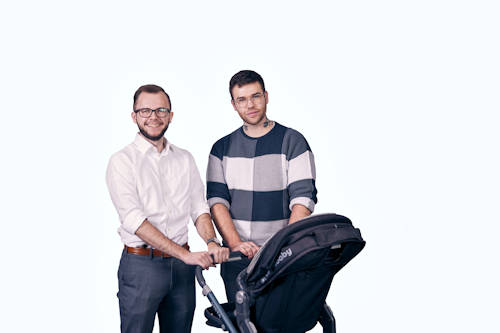 Each network group is chaired by a colleague, who then sits on the Diversity and Inclusion Forum which includes membership from across the business including our CEO Darren Edwards.
We understand that better allyship means taking accountability for our own learning, we have created a library and content club for our colleagues who want to continuously learn together. Each month the group selects a book / text / video to watch or read and then they meet to discuss learnings. Previous books have included:

Why I'm No Longer Talking to White People About Race: Reni Eddo-Lodge

The Transgender Issue, An Argument for Justice: Shon Faye.
We are continuously developing the knowledge of our colleagues through ongoing training, development and awareness sessions.
We improved a number of our colleague policies including our maternity leave policy

More information on Reasonable adjustments
A good interview and test should assess the skills for the job. It should not put you at a disadvantage because of your disability / condition. If it can be changed so that being disabled does not put you at a disadvantage, then this is a reasonable adjustment. Employers must provide reasonable adjustments under the Equality Act 2010. You do not have to 'disclose' your condition when you are applying for a role with us. Just let us know the reasonable adjustments you need.
Examples of reasonable adjustments as part of the recruitment process
What counts as a reasonable adjustment depends on the type of job and the recruitment process needed to see if you can do it. Common examples include:
A British Sign Language interpreter
Assistance on any required tests e.g. if the test is on a computer, an adjustment could be access to a larger screen, software or a person to read for you
A verbal test rather than a written one
More time to complete assessments
Additional support in interviews e.g. some candidates might require a job coach with them at interview stage.
Documents in alternative formats
Asking for adjustments
We understand that candidates may know the specific requirements and adjustments they need. To ask for adjustments you can:
Include this at application stage when we ask for adjustments
Contact the person who offered you an interview. Find out what's going to happen at your interview and ask for any changes that you feel you need to the interview or any tests.
Start by asking:
What will be needed from me on the day?
What will the format of the interview be?
How will you be testing me?
If you need to, ask more specific questions, like:
Is there level access to the interview room?
Will I be using a computer? Should I bring mine? (Explain why if you need to e.g. you might have software you need on it)
Will there be a handwritten test?
How many people will be interviewing me?
How long will the interview last?
Please try to give us as much information as possible to support your adjustments for example:
"I have reduced mobility which means I require step free access for the interview"
"I have a hearing condition and require a BSL interpreter"
"I have a disability which means I will require to have my support worker in the interview with me"
We are keen to make sure that we lead the way in ensuring people with a disability are in employment and we reflect society in the diversity of people working at Sytner.
The Equality Act 2010 (Disability Discrimination Act 1995 for NI) defines a disabled person as someone who has a physical or mental impairment that has a substantial and long-term negative effect on their ability to do daily activities.
We are continuously looking at ways we can improve and become more accessible and inclusive for our customers. One of the ways we have done this is by having Interpreters Live.
We are also proud to continue our support for various charitable causes as giving back to our communities is a priority for us.
In 2021 we supported automotive charity, Ben, by responding to its rallying cry for help by donating £100,000 to carry on the invaluable work it does to help people working in the industry.
In addition, we have supported various local causes, more details about these can be found below.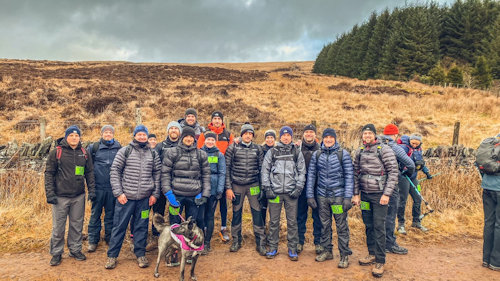 Colleagues from Sytner's Graypaul Birmingham recently took part in The Fan Dance Race across the Brecon Beacons to raise funds for two charities close to colleagues' hearts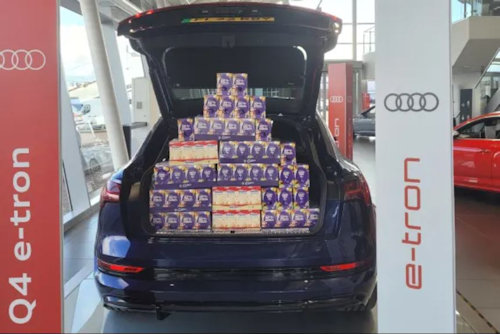 Local dealership, Sytner Group Derby Audi, has made a donation of Easter eggs to Children First Derby to ensure that those in need are able to enjoy the Easter season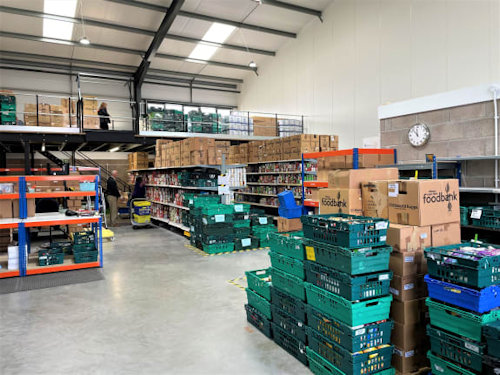 Sytner Group colleagues help feed the hungry in Weston-super-Mare throughout 2021
Jaguar Land Rover dealerships support 2021 Christmas appeal from Samaritan's Purse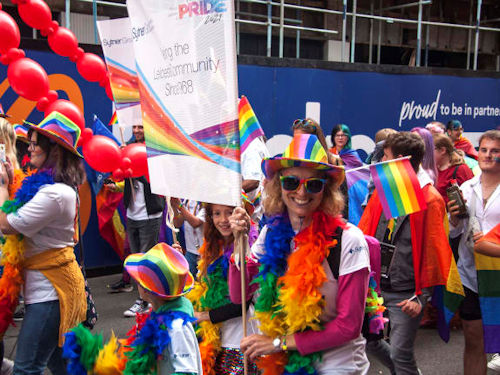 Proud to be partnering with Leicester Pride for two more years