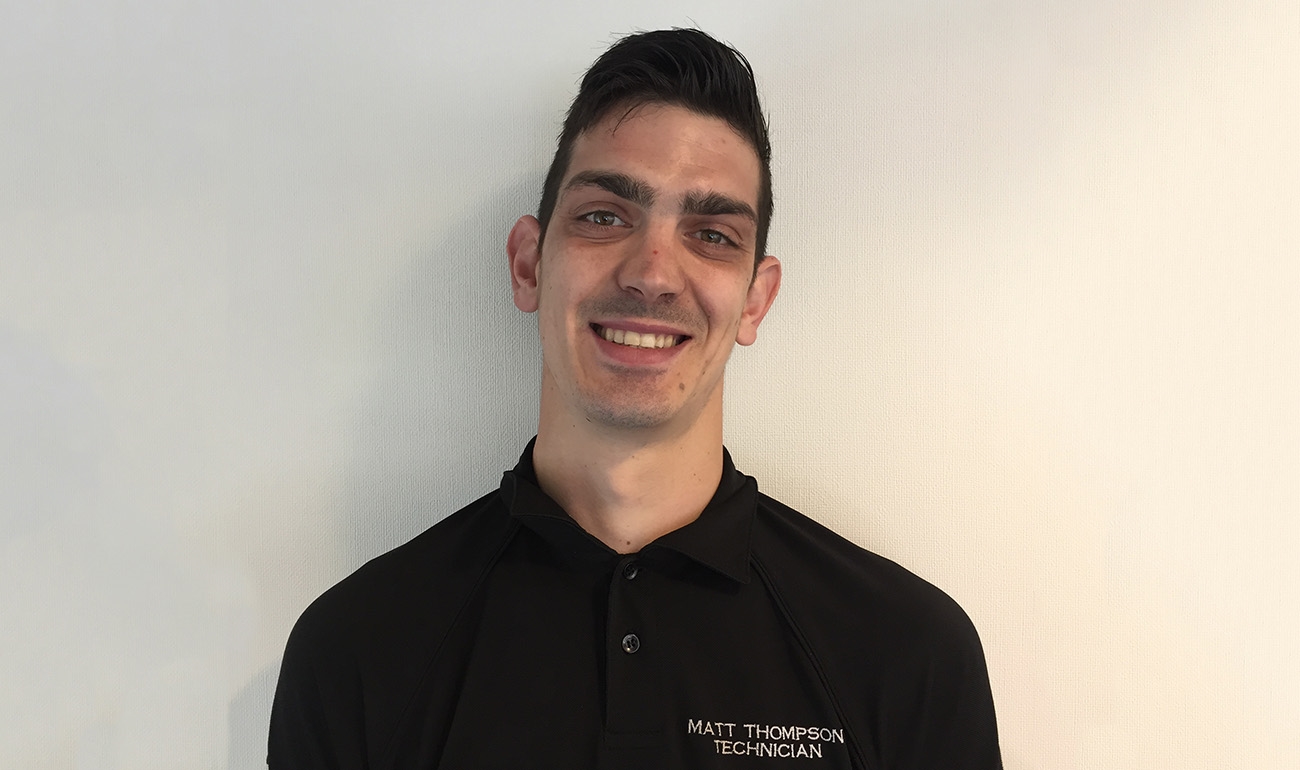 Master Technician - Bently Manchester
When did you start working for the Sytner Group?
My journey started at Sytner group in 2007 , I didn't realise at the time the journey I was about to embark , it would entail hard work , high expectations and many ups and downs that would catapult me to my current position as Rolls Royce master technician
If someone wanted to become a Technician, what key skills and attitude would they need?
If I could give any advice to any budding Technician who aspires Master Technician status – I'd have to say along with loyalty commitment and of course hard work, for me the most important attribute would be self-motivation, nobody is going to knock on your door and offer you opportunities, you have to be prepared to motivate yourself to achieve these things.
What is your favourite part of your job?
My favourite part of my job is the high expectations that are central within the ethos of the company. This helps me work to the best of my ability on a daily basis.
Three words that sum up the people in your team?
If I had to describe my team in 3 words it would have to be- loyal, happy and successful. They've always been there for me whenever advice or help was needed.
What does your place of work do to help its colleagues maintain work-life balance?
I have always felt a happy team is a successful team and this is always monitored by the management, they are always looking at ways we can maintain a very healthy work life balance, whether it's appointments, child care or social events. They are always willing to alter the working hours to allow us to maintain that balance, something for me, which recently becoming a Dad, has been very much appreciated.
How do you know you are making a difference?
During my 12 years in Sytner Group we have had plenty of successes both on a personal level and as a team. These are always celebrated. I've always felt very valued as an employee and made to feel my daily efforts are appreciated.
Can you tell me about the culture in your workplace?
The culture within our workshop I believe is unique, it has always been a very unified group who have always worked so well together as a team. As a dealership the culture has always been to provide the very best service in everything we do and to maintain the extremely high standards reflected by the brands we represent.
How have you developed since working for Sytner?
Since working for Sytner I have developed professionally in a variety of different ways. I feel working for a company with such high standards gives you a fine eye for detail in every walk of life. It has embedded a winning mentality in me to which I also adapt to others areas of my life. I am also a much more of confident person which I believe comes from the management trusting in my ability and having the faith in me to progress through my career so far.
What's been one of your proudest moments working at Sytner?
On a personal level I have had many successes at Sytner Group, including being a quarterly winner of the 'Making it Special' award. This is something that has meant a lot to me as it is an award that's given for going that extra bit further than your daily duties. I would have to say my proudest moment however, was becoming a Rolls Royce Master Technician earlier this year. This has helped me realise that with the right management and team around you, you can achieve anything you set out to do.
What advice would you give to recent new hires?
To anyone who embarks on a career with Sytner Group, my advice would have to be put in a much as you possibly can because you will get double in return.
If you could go back and give yourself some career advice when you were 15 years old, what would it be?
If I could go back in time to a 15 year old me, my advice would be to work hard and grasp the opportunities that are in front of you - it's a competitive world out there, just make sure you're at the front to grasp those opportunities.